The test candidate will need to follow the following steps to purchase a discounted Certiport exam voucher:
• Navigate to http://shop.certiport.com/Microsoft-Office-Specialist-Exam-Voucher-p/12000476.htm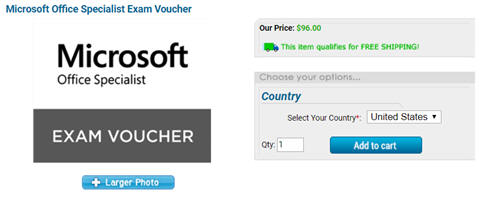 • Select your country and quantity.
· Add the voucher to the shopping cart by Clicking the "Add to Cart" button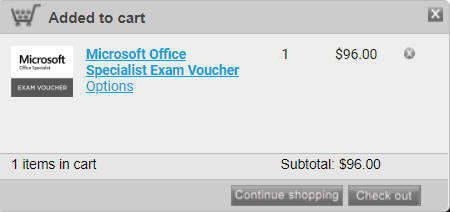 • Click the "Check Out" button from the window that appears or click the "View Cart" link at that bottom of the added to cart page
• You will be directed to a new page.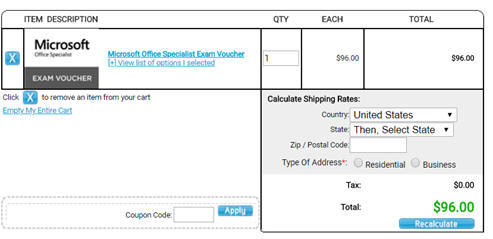 • Enter your PROVIDED COUPON CODE to the coupon code box and Hit Apply
• The new total with the discount applied will appear.
• Proceed to checkout to complete the process and receive your voucher number.